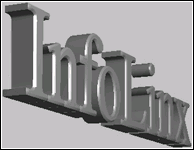 Infolinx
With years of practices and experiences in the infrastructure sector, we developed a few systems for a few specific industrials,
Infolinx-BM - Building management/automation system
Infolinx-CS

-

Air-con chiller sequencing system
Infolinx-GS - Genset master sequencing system
Infolinx-PR - Power rental system
Infolinx was introduced in 1998. It first hit the market with its unique genset master sequencing concept. With users' recognition, it was subsequently implemented into building management and air-con chiller sequencing. Growing with times and new technologies, these systems are still improving with features to meet new requirments.
darleecompsys OI
Operator Interface (OI) is widely used in modern industrials. We offer darleecompsys OI (5.7" and above) with touch that comes with custom service to your needs. Some models are even
cloud enabled.
darleecompsys Protocol Module
Our iProm is a compact host-based, standalone controller designed to serve as a data collection terminal from field devices. With the capability of interfacing through a list of open protocols, a wide range of communication equipment can be incorporated into a single embedded system.
Programming Service
We are highly specialized in writing PLC programs using ladder logic, function block diagrams, structured text and instructional lists.
Our team offers vast experience in all aspect
of control design and implementation.

We are familiar
in
PLC programming
for
major US, European and Japanese brands like
Siemens, Allen Bradley, GE Fanuc, Schneider, Mitsubishi, Omron,
Idec, National etc.
We are also experienced in
SIL2
programming for critical applications.
Graphical user interface (
GUI
) is a good mean of data exchange for control logic.
Our
HMI development
capabilities allow us to provide our clients with a wide range of human-to-machine interface products that make controlling of their applications more efficient.
We are knowledgeable with major brands like PanelView, MultiPanel, Magelis, QuickPanel, PanelBuilder, Proface, Monitouch, etc.
We also develop
SCADA
applications. We design and establish the network backbone for workstations,
GUI
for operators and database for management. We integrate them seamlessly to provide sophisticated information technology for users.
Other Services
Our other services are:
- new chiller sequencing control system design and advice
- existing chiller control system modification
- existing BMS replacement and advice
- exisiting BMS maintenance
- enhancement on existing HVAC system to achieve GreenMark
- existing PLC system trouble-shooting
- low level to high level protocol interface consultancy
- driver development for priopertary communication protocol
- design and planning for moving towards IoT
- consultancy and implementation of cybersecurity